Keynote Speaker Allison Miller
Chief Information Security Officer, Optum Senior Vice President, Global Enterprise Cyber Security Office, Optum and UnitedHealth Group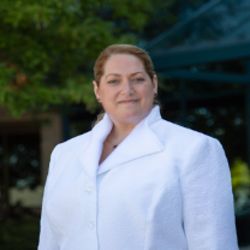 Allison Miller serves as the Chief Information Security Officer and Senior Vice President for Optum. Allison has accountability for the Enterprise Information Security Officers for the Group, Security Incident Response/Technical Investigations, Security Policy and Global Cyber Regulatory Programs. In her existing role, Allison has developed a global security framework for the enterprise with a focus towards patient safety, security of clinical operations and a global cyber crisis response plan.
Prior to her role with the Global Enterprise Information Security Office, Allison served as the Director of National Healthcare Compliance for UnitedHealthcare, Chief Privacy Officer for OptumHealth and Deputy Chief Privacy Officer, National Privacy Director for UnitedHealthcare.
In addition to global cybersecurity, Allison has over 20 years of experience in health information systems and crisis management. During her tenure at UnitedHealth Group, Allison developed systems to identify the gaps in care and predict health outcomes for individuals with chronic conditions. Allison is a volunteer EMT and First Responder in the State of Louisiana serving residents during Hurricanes Katrina and Isaac. Most recently, Allison had the privilege of serving Refugees in Greece providing healthcare support to the clinicians on the frontlines.
Allison's undergraduate (BA) studies were in Political Science and Sociology; she has completed Executive Education & Management post-college at Wharton, Kellogg Executive Education and MIT Sloan. She was part of the cohort that authored and attained the ISC2 Healthcare Information Security and Privacy Professional Certification and holds her HCISSP, in addition to holding certifications from GIAC, ISACA, HCCS and other technology areas of focus beyond security.
Allison continues to volunteer her time across organizations to help raise the level awareness regarding emerging cyber security landscape and the threats they present to patient care globally.
Allison is passionate about diversity and inclusion. She serves on the Board of Directors for Women in Cybersecurity (WiCys) and speaks publicly at schools and colleges around the globe.