2023 Keynotes & Speakers
Keynote Speakers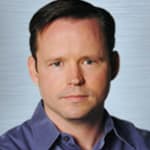 Brian Krebs
is an independent investigative reporter who writes about cybercrime at the award-winning web site
www.krebsonsecurity.com
.
Formerly with The Washington Post (1995-2009), Krebs is best known for breaking stories on high-profile data breaches, including those that hit Target, Home Depot, Michaels, Ashley Madison, and Capital One.
A frequent interviewee and public speaker, Krebs has been profiled by 60 Minutes, The New York Times, Poynter.org, and Business Week. Krebs's book, Spam Nation: The Inside Story of Organized Cybercrime - From Global Epidemic to Your Front Door – is now a New York Times bestseller. More recently, he was invited to an "Ask Me Anything" discussion on Reddit about investigative reporting.
In January 2015, the National Press Foundation announced it was awarding Krebs its Chairman's Citation, an award designed to "recognize individuals whose accomplishments fall outside the traditional categories of excellence." In October 2014, the Association of Certified Fraud Examiners gave Krebs the "Guardian Award" an honor given annually to a journalist "whose determination, perseverance, and commitment to the truth have contributed significantly to the fight against fraud."
---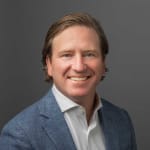 Chris Krebs
is a CBS News Contributor, as well as the founding partner of Krebs Stamos Group, and previously served as the first director of the federal Cybersecurity and Infrastructure Security Agency (CISA). As Director, Krebs oversaw CISA's efforts to manage risk to the nation's businesses and government agencies, bringing together partners to collectively defend against cyber and physical threats. At CISA, Krebs also pioneered the Rumor Control program, which was designed to counter disinformation campaigns.
Before serving as CISA Director, Krebs served in various roles at the Department of Homeland Security, responsible for a range of cybersecurity, critical infrastructure and national resilience issues. Prior to his time at DHS, he directed U.S. cybersecurity policy for Microsoft, and advised industry and government clients on complex cybersecurity and business risk matters, while serving at positions with Obsidian Analysis and Dutko Consulting. He also served in the George W. Bush Administration, advising DHS leadership on domestic and international risk management and public- private partnership initiatives.
Krebs holds a Bachelor's degree in Environmental Sciences from the University of Virginia and a J.D. from the Antonin Scalia Law School at George Mason University.
---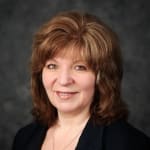 Dawn Cappelli
is a thought leader in industrial control system security and insider risk mitigation. She has worked with global industry, government, and intelligence community leaders on strategic cybersecurity issues since 2001. Since retiring as Rockwell Automation's CISO in 2022, she is now Director, Dragos OT-CERT (Operational Technology – Cyber Emergency Readiness Team). OT-CERT addresses industrial infrastructure supply chain risk by providing free resources to help small and medium businesses address cybersecurity risks in their industrial infrastructure. OT-CERT has more than 1200 members in over 50 countries. Dawn was CISO for Rockwell Automation from 2016-2022 and Director, Insider Risk 2013-2016, receiving the Society of Women Engineer's Global Team Leadership Award for the Rockwell Insider Risk Program. She was Founder and Director of Carnegie Mellon's CERT Insider Threat Center and started her career as a software engineer programming nuclear power plants for Westinghouse. She co-authored "The CERT Guide to Insider Threats: How to Prevent, Detect, and Respond to Information Technology Crimes," which was inducted into the Cybersecurity Canon - a list of must-read books for all cybersecurity practitioners. Cappelli was awarded the Pittsburgh Technology Council's 2022 CIO Choice Lifetime Achievement Award, inducted into the ISSA Hall of Fame in 2021, honored as a member of the 2021 CISOs Top 100 CISOs, 2020 Global CISO 100, and named Pittsburgh CISO of the Year in 2018.
---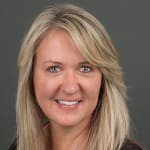 Merike Kaeo
is a vCISO at Double Shot Security, which provides corporate governance and executive strategies to secure global organizations. In prior roles, Merike held positions as CISO at Uniphore, CTO of Farsight Security and CISO for Internet Identity (IID). Her foray into security started when she instigated and led the first security initiative for Cisco Systems in the mid 1990s and authored the first Cisco book on security, Designing Network Security, which was translated into multiple languages and leveraged for prominent security accreditation programs such as CISSP.
In 2007, Merike was instrumental in fostering cooperation and trust among the global operational security community and the Estonian National CERT during the cyber attacks against Estonia. Her global work includes being part of the US State Department Visiting Speaker Program as a Cybersecurity Expert.
Merike is a member of the IEEE, a pioneer member of ISOC and has been an active contributor in the IETF since 1992. She was named an IPv6 Forum Fellow in 2007 for her continued efforts to raise awareness of IPv6 related security paradigms. Merike was appointed to the ARIN Board of Trustees in 2016 to serve a one-year term from Jan 1, 2017 to Dec 31, 2017. Since 2010 she has been an active member on ICANN's Security and Stability Advisory Council (SSAC) and from 2018 through 2021 served as the SSAC Liaison to the ICANN Board.
Merike earned a MSEE from George Washington University and a BSEE from Rutgers University.
Current Agenda