2023 Keynotes & Speakers
Keynote Speakers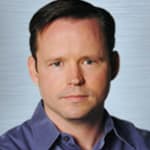 Brian Krebs
is an independent investigative reporter who writes about cybercrime at the award-winning web site
www.krebsonsecurity.com
.
Formerly with The Washington Post (1995-2009), Krebs is best known for breaking stories on high-profile data breaches, including those that hit Target, Home Depot, Michaels, Ashley Madison, and Capital One.
A frequent interviewee and public speaker, Krebs has been profiled by 60 Minutes, The New York Times, Poynter.org, and Business Week. Krebs's book, Spam Nation: The Inside Story of Organized Cybercrime - From Global Epidemic to Your Front Door – is now a New York Times bestseller. More recently, he was invited to an "Ask Me Anything" discussion on Reddit about investigative reporting.
In January 2015, the National Press Foundation announced it was awarding Krebs its Chairman's Citation, an award designed to "recognize individuals whose accomplishments fall outside the traditional categories of excellence." In October 2014, the Association of Certified Fraud Examiners gave Krebs the "Guardian Award" an honor given annually to a journalist "whose determination, perseverance, and commitment to the truth have contributed significantly to the fight against fraud."
---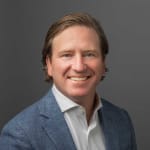 Chris Krebs
is a CBS News Contributor, as well as the founding partner of Krebs Stamos Group, and previously served as the first director of the federal Cybersecurity and Infrastructure Security Agency (CISA). As Director, Krebs oversaw CISA's efforts to manage risk to the nation's businesses and government agencies, bringing together partners to collectively defend against cyber and physical threats. At CISA, Krebs also pioneered the Rumor Control program, which was designed to counter disinformation campaigns.
Before serving as CISA Director, Krebs served in various roles at the Department of Homeland Security, responsible for a range of cybersecurity, critical infrastructure and national resilience issues. Prior to his time at DHS, he directed U.S. cybersecurity policy for Microsoft, and advised industry and government clients on complex cybersecurity and business risk matters, while serving at positions with Obsidian Analysis and Dutko Consulting. He also served in the George W. Bush Administration, advising DHS leadership on domestic and international risk management and public- private partnership initiatives.
Krebs holds a Bachelor's degree in Environmental Sciences from the University of Virginia and a J.D. from the Antonin Scalia Law School at George Mason University.