Keynote Speaker Merritt Baer
Principal Security Architect, Amazon Web Services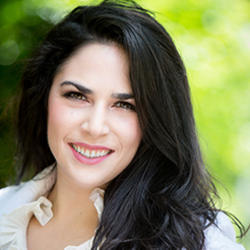 At Amazon Web Services, Merritt is a Principal Security Architect in the Office of the CISO. She builds strategic initiatives for security and emerging technologies on the bleeding edge. She also provides technical cloud security guidance to complex, regulated organizations like the Fortune 100, and advises the leadership of AWS' largest customers on security as a bottom line proposition.
Merritt has experience in all three branches of government and the private sector. Before Amazon, she served as Lead Cyber Advisor to the Federal Communications Commission. She has also served at the US Department of Homeland Security, the Office of US Senator Michael Bennet, and the US Court of Appeals for the Armed Forces. Before joining the government, Merritt started a business advisory / legal practice, working with emerging tech companies.
Merritt speaks, writes, and teaches on infosec and the future of the internet. She is a graduate of Harvard Law and Harvard College, and an amateur boxer.