2-Day Training Opportunities
Fundamentals of Routing and Switching for Blue and Red Team
Training by Paul Coggin
Presenter: Paul Coggin, Cyber Security Research Scientist, Financial Institution
Price: $400
In this intense 2-day class, students will learn the fundamentals of routing and switching from a blue and red team perspective. Using hands-on labs, students will receive practical experience with routing and switching technologies with a detailed discussion on how to attack and defend the network infrastructure. Students will leave the class with a good understanding of how to configure and operate routing and switching protocols as well as how to attack and defend the control, management and data planes in their organization networks.
---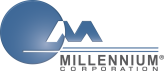 Introduction to Red Team Operations
Training by Millennium
Presenter: Nicholas Downer, Systems Security Engineer/Instructor
Price: $424
Understanding how our adversaries accomplish high-profile attacks is the cornerstone of this course. This course is based on Millennium Corporation's 5 day "Red Team Apprentice Course" and covers realistic attack tactics and techniques that can be found in open source, industry threat reports. Topics include: NMAP enumeration techniques, phishing campaigns, Microsoft windows enumeration, Microsoft active directory enumeration, basic privilege escalation techniques, and compromising a Microsoft domain controller.
---
1-Day Training Opportunities

RMF Automation using PowerShell and Bash Scripts - ISSM and ISSO Training - NIST 800-53a v4
Training by CyberProtex
Presenter: Ben McGee, CyberProtex, Founder, President and Chief Executive Officer
Price: $174
The one day workshop will provide insight and understanding to the major roles associated with the Risk Management Framework (RMF) process, focusing on the Information System Security Manager (ISSM) and the Information System Security Officer (ISSO) positions. Participants will experience hands-on labs learning PowerShell and Bash Scripts to automate and mitigate controls. Skills learned will be focused to provide support to DOD computing environments, to adhere to NISPOM Chapter 8 and DAAPM policies, to comply with Security Content Automation Protocol (SCAP) and STIGs, and to properly decipher communications with eMASS. Training will be hands-on so bring your laptop.
---

Threat Hunting using Open Source Tools
Training by CyberProtex
Presenter: Rita Edwards, CyberProtex, Featured Cyber Security Instructor
Price: $224
This hands-on course addresses all the stages involved in the Threat Hunting and Intelligence Gathering landscape. Our course focuses on teaching professionals how to identify and counteract risks to the business by finding threats and mitigating them. It is a comprehensive, hands-on course that teaches a detailed approach for building an effective threat hunting program within an organization which is professional, systematic and repeatable. This course is for anyone currently in a role as a cybersecurity engineer, test engineer, systems engineer or software engineer who is looking to sharpen their skill-set arsenal.
This workshop is also great for someone starting out in cyber security as it will increase employability by learning industry tools and techniques used in the Cyber Threat Hunting and Intelligence Gathering industry.
---
Ethical Hacking (STORM) Workshop
Training by EC Council
Presenter: Wayne Burke, Vice President & Co-Founder, Cyber2 Labs, LLC
Price: $999
In this course you will learn the procedures to use a virtual bridge and connect to a physical network. How to run virtual software and bridge it to your Storm device as well as how to isolate the Storm with the bridge. Configure secure remote access, and connect from the Internet Do your assessments from your back yard with no airport security checks! Following this you will learn network monitoring, and protocol analysis. Performing the hacking and penetration testing methodology and using the device as your attack platform.
---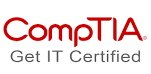 Security+ Exam Preparation Review for Instructors
Training by CompTIA
Presenter: Mark Whigham, Instructor, Calhoun Community College
Price: $75
This course will provide instructors with an overview of key concepts and virtual labs needed in preparation for the Security+ exam.
---

Threat Hunting with Suricata
Training by OISF
Presenters: Peter Manev, Director of Training, Open Information Security Foundation & Dr. Joshua Stroschein, Training and Academic Outreach, Open Information Security Foundation
Price: $599
Defending your network starts with understanding your traffic. More than just an IDS/IPS, Suricata can provide the visibility to solve incidents quickly and more accurately by providing context before, during, and after an alert. In this brand new 1-day class, we teach the skills required by network defenders to gain a deeper understanding of their networks to identify, respond and protect against threats.